Moving your Office
When a business is "moving" careful planning is essential. Delays can be costly and disruptive and must be planned out of the equation from the outset.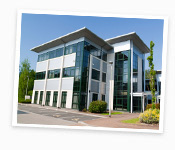 At Corkill Removals and Storage we understand how office moving works. Whether the move is a simple office churn or a complete relocation we'll start with a full survey of the job requirements. A comprehensive office relocation project management plan which is both practical and cost-effective will be drawn up. Our aim is to carry out the movement of furniture, files, IT equipment, books and documents with the minimum of disruption to either the business or its employees.
To avoid unnecessary downtime for businesses most office moves are performed at the weekend for start up again on Monday morning. Every office move is unique so we tailor our service specifically to each client's needs providing packing services as required and crates for staff members to pack individual items as required.
Trained professional office moving teams can ensure smooth relocation with minimum disruption!
Employee Relocation
It's inevitable that when a business moves, some staff members need to move too.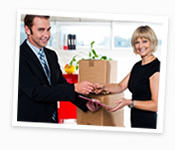 We will co-ordinate staff household goods' moves in tandem with the commercial move. This can be done in accordance with a pre-arranged timetable to ensure, as far as possible, that people are in their new homes ready to start work straightaway.
What's more, if there are multiple moves we will afford them all the same degree of urgency and the same top quality service.